Date of Birth:
20
th
  August 1980
Nationality:
Indian
Sex:
Female
Telephone / Mobile:
+91 9914306110
E-mail:
drsonilprabhakar@gmail.com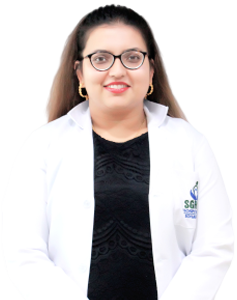 M.B.B.S. : 1998-2002 Kasturba Medical College, Manipal, Karnataka, India
Internship : 2003-2004:  Internship DDU Hospital ,Delhi, India including 3 months of rural service
MS OBG:  2004- 2007:  KMC, Manipal, Karnataka.
PMC REGISTRATION NUMBER-  37283
 
Institute
Duration
Senior Resident
Govt. Medical College and Hospital Sector -32, Chandigarh
2007 – 2010

Senior Research Associate

(Pool Officer)

Govt. Medical College and Hospital Sector -32, Chandigarh
Feb 2011

 – 

Feb 2014

IVF Training

Sir Ganga Ram Hospital New Delhi
March 2014

Consultant and IVF specialist

Fortis Med Center and Eden Hospital
Apr 2014 – Jan2016

Specialist Gynaecologist PCMS Ropar

PCMS
Feb 2016

 – 

July 2016
Consultant Gynaecologist and Obstetrician
Sohana Multispeciality Hospital, Mohali
Aug 2016

 – 

Dec 2021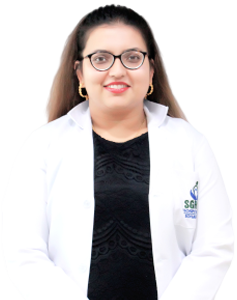 Having worked for 7 years in the Government sector and previous 4 years in the private sector as a consultant has given me the confidence, hindsight and experience to manage all elective and emergency cases in Obstetrics and Gynaecology.
I have independently performed vaginal deliveries, operative vaginal deliveries and caesarean sections. I can confidently manage complicated antenatal patients with Gestational diabetes mellitus, Pregnancy induced hypertension, Eclampsia, Heart disease in pregnancy and patients with bad obstetric history. I routinely deal with intranatal emergencies such as cord around neck, cord prolapse, foetal distress, non progress of labour, second stage caesarean section, previous multiple caesarean sections, post partum haemorrhage, high grade placenta previa, placental abruption and even uterine rupture and scar dehiscence.
Now working as a consultant for the past eight years in both government and private  set-ups with huge turnovers has given me the confidence and necessary skill set to independently perform major Gynae surgeries and laparoscopic surgeries. I can independently perform Diagnostic Hystero-laparoscopies, Lap Salpingectomy, Lap Cystectomy, Lap assisted vaginal Hysterectomy, Lap Adhesiolysis, Trannscervical Endometrial Ablation, Total Abdominal Hysterectomy, Myomectomy, Vaginal Hysterctomy.
I can mange and monitor with ease high-risk pregnancies through the antenatal period, delivery and post partum. I routinely run the high-risk pregnancy clinic and independently perform Ob-Gynae ultrasound screening, sono-salpingography and Antenatal Doppler. I am also trained to perform MTP, D&C, Colposcopy and Cervical biopsy.
I also perform prenatal diagnostic procedures including chorionic villus sampling and amniocentesis. I also manage adolescent gynae problems, infertility and menopause clinic.
As I have worked  in an academic institute, I have trained my junior and senior residents to independently carry out surgeries following a careful protocolised approach in addition to academic seminars, journal clubs and bedside teaching. I have routinely organised departmental seminars and CMEs.